Lovely looking shortbread cookies by Can You Stay for Dinner, made specially with Valentine's day theme. The shortbread is cut with sharp knife into small squares. With a small spatula or butter knife, carefully spread the icing on those cooled shortbread squares. After that, let the icing harden for an hour. See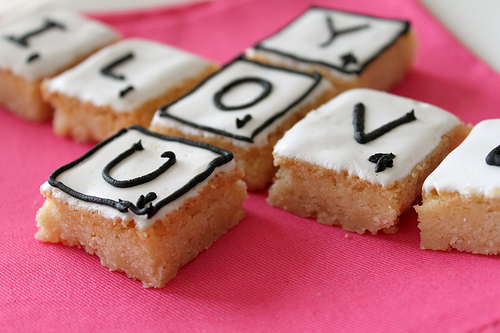 Once they are harden, use black cookie decorator icing to pipe thin letters on top.
You can pipe the letters "I LOVE YOU" just as shown above. What a cute idea by the author! Good try!