Ingredients:
2 sticks softened butter
3/4 Cup packed light brown sugar
1 Cup granulated sugar
2 large eggs
1 Tablespoon pure vanilla
3 1/2 Cups all purpose flour
1 teaspoon kosher salt
1 teaspoon baking soda
10 oz bag chocolate chips
1 bag Oreo Cookies, I used the double stuff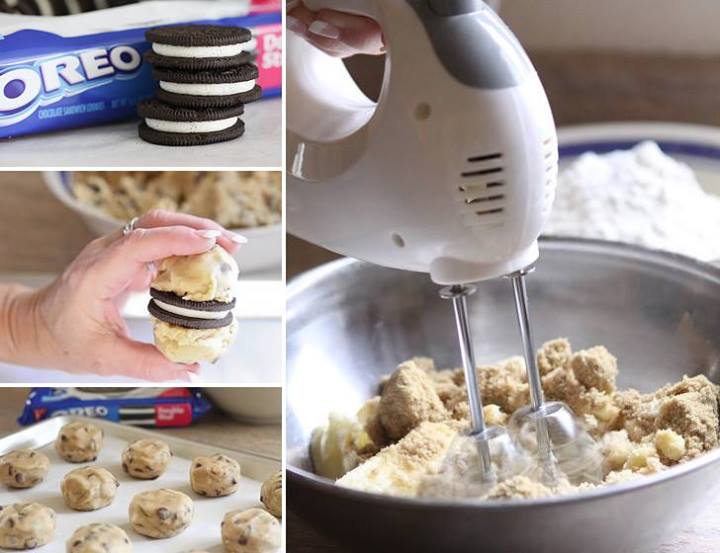 Recipe Instruction:
1. Cream your butter and sugars
2. Add 2 eggs
3. Add flour
4. Add Chocolate Chips
5. Take a cookie scoopful of dough and place it on top of your Oreo Cookie
6. Do the same thing to the bottom side.
7. Press the dough gently to ensure it cover the area.
8. Preheat oven to 350 degrees F.
9. Place onto a parchment or lined baking sheet and bake cookies 9-13 minutes.
10. Let cool for 5 minutes before transferring to cooling rack. Serve with a tall glass of milk, enjoy!
Source: Picky Palate